Post by Lissy on Feb 16, 2018 4:05:54 GMT -8
Forum:
aeipathy.proboards.com/
Hi!
I have an issue with my thread layouts changing when I select a different page on pagination. I have a custom template in the threads list, and it works lovely on the first page. Then when you select a different page from the pagination menu, it reverts to the default styling.
I have found the following query on here which is the same problem:
Link
and it was solved by
Brian Ordonez
: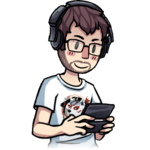 tules
.
$[route.params.board_id]
is only defined on the initial page load. When you switch pages in the thread list its value is undefined (this is intentional).
Due to this you wouldn't be able to load alternate thread list HTML based on this variable alone. For things like this I would recommend combining the HTML of both layouts, then hiding and showing elements using CSS. This can be done by using
$[route.params.board_id]
to assign a class to an element in the Board template, then hiding or showing based on the presence of that class.
The problem is that I don't understand the answer. Haha. I get the logic and understand why the above works, but I don't think my coding knowledge is advanced enough to work out the implementation.
I was wondering if anyone could help me out with a step by step on how to implement the above answer into my site? Or if anyone has an alternative answer that is simpler to understand, I'll happily take that too.
Many thanks!!