Post by P̌̓aͧś̀t̀u͒le͆o͂2̀3̃̓ on Apr 7, 2014 9:33:08 GMT -8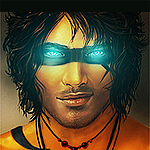 P̌̓aͧś̀t̀u͒le͆o͂2̀3̃̓
finally got a chance to really work with this plugin. Right now, I'm noticing two glitches: My wallet font is not showing up even though I have it set to a color that should show up and one of the slices is fully cream colored instead of gradient cream to brown even though the settings for all of my slices are the same and should be correct. I also played with Alert Message and was slightly confused about it. It appears to be inserting itself after whatever message you already have popping up, such as "You have won 15 money. Alert message test." Problem is, my message wouldn't be the same for each scenario--winning, losing, running out of turns, etc. Is there a way to differentiate so I can customize the message? (this plugin is so cool, by the way, and the jackpot feature is freakin' awesome!)
EDIT: I'm attempting to put in a background that is the exact measurement to the area but for some reason the plugin is stretching it out so it doesn't work. http://i842./zz341/sloureed/chancewheel_zps9aeecc2b.png is the image
alcryst.proboards.com/page/prize-wheel
is the wheel. Is there something I need to do to get it resized correctly? It shows up if I scroll down (like the background scrolls with me so the top part, where I have writing, slowly comes into view--weirdest thing ever)
Also suggesting that you change the mouse to the pointer when you hover over the wheel so people know that's how you activate the wheel. Otherwise it's a bit hard to tell how you make it start
I believe the cream colored slice is a known bug that I added to the main post. I have been sick so I haven't worked on anything the past week. Still sick too. :/ Yeah I have it differentiate winning or losing, but you want it to have a custom message for winning or losing. That wouldn't be hard to add in the next release. Running out of turns is a separate box. This plugin is next on my list to work on.
The css I used to apply the background makes it static and center,
url(http://i842./zz341/sloureed/chancewheel_zps9aeecc2b.png) no-repeat left top local
you want left top local
Pointer hover is a good idea.
So
Feature Addition:
Be able to purchase spins
Pointer Hover
Fix Color Bug
Add checkbox for alternate background style
Add individual response for winning or losing money.
Add for running out of turns. (I'll think about it)
I believe wallet font color should be fixed in next release. (its due to your extra css theme)