Post by Pebbles on Oct 11, 2017 13:25:45 GMT -8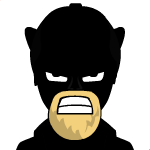 which was also the case before but back then i was using a different theme xD
the solution is perhaps simple? but i myself have no idea how to make it appear on this theme i am using right now
Oh that, That's usually a simple fix. And if someone modified the mini profile classes, it would keep it from appearing. Perhaps MSG could make an input field in the manage section that would allow you to override the default placement of the mini-profile "bag" by allowing the inserting of a jQuery selector such as .mini-profile and append it. Haven't particularly looked at the coding but you are lacking the .info class on your mini profile and that's an important one. But having a specific selector on a per theme basis wouldn't really work well for a plugin and you might just need a small tweak to your theme. Or perhaps MSG could figure out what the plugin is targeting, and if it doesn't find that, then it creates it. Then it adds it. Sort of like an error check.
i have no idea what you all just said haha, a lot of talk i cannot even follow but thanks for the info xD ?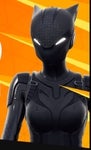 Pebbles
,
In order for the plugin to place it on the mini-profile, you have to have the
.mini-profile
class present - even if hidden - otherwise, it can't find the mini-profile to place the info on. I'd suggest checking to see if that class has been removed from the theme.
I'm still working on custom placement and the leaderboard. No estimate of when I'll have them finished.
this is what it looks like, i think you mean that first one right? so it is in there, so thats not the problem then?
<div class="$[miniprofile_class]">{if $[user.is_member] && !$[user.is_deleted]}<div class="display-birth">$[user.birthday]</div> {else}<div class="display-birth"></div>{/if}

<div class="name">
{foreach $[user.mini_custom_field]}{if $[user.mini_custom_field.name] == "valentine"}<span class="$[user.mini_custom_field.content_class]"><center><br><img src="$[user.mini_custom_field.value]"></center></span>{/if}{/foreach}

$[user]
<br> {if $[user.custom_title]}$[user.custom_title]{/if}
{foreach $[user.mini_custom_field]}{if $[user.mini_custom_field.name] == "MOTM"}<div class="MOTM">$[user.mini_custom_field.value]</div>{/if}{/foreach}
</div>
{if $[user.is_member]}
<div class="larg-avie-container">
<div class="larg-avie" style="{foreach $[user.mini_custom_field]}{if $[user.mini_custom_field.name] == "Large Avatar"}background-image: url('$[user.mini_custom_field.value]');{/if}{/foreach}"></div>
<div class="large-avatar">
<div class="mini-hover">
<center>$[user.avatar_medium]</center>
<div id="mini-field">
<div class="title">ULT BIAS</div>
<div class="value">{foreach $[user.mini_custom_field]}{if $[user.mini_custom_field.name] == "Bias"}$[user.mini_custom_field.value]{/if}{/foreach}</div>
</div>
<div id="mini-field">
<div class="value">{foreach $[user.mini_custom_field]}{if $[user.mini_custom_field.name] == "Wrecker"}$[user.mini_custom_field.value]{/if}{/foreach}</div>
<div class="title">WRECKER</div>
</div>
<div id="mini-field">
<div class="title">GROUP(S)</div>
<div class="value">{foreach $[user.mini_custom_field]}{if $[user.mini_custom_field.name] == "Group"}$[user.mini_custom_field.value]{/if}{/foreach}</div>
</div>
<div class="star-rank">
{foreach $[user.custom_field]}{if $[user.custom_field.name] == "K-POP Star Rank"}I am $[user.custom_field.value]{/if}{/foreach}
</div>
<div class="personal-message">
{if $[user.personal_text.message] != ''}
$[user.personal_text.message]
{/if}
</div>
<div id="mini-icons">
<div class="mini-icon-hover">
<i class="fa fa-comment"></i>
<p>$[user.posts] Post{if $[user.posts] != 1}s{/if}</p>
</div>
<div class="mini-icon-hover">
<i class="fa fa-krw"></i>
<p><span class="money_amount"></span> Coins</p>
</div>
<div class="mini-icon-hover">
<i class="fa fa-heart"></i>
<p>$[user.likes] Like{if $[user.likes] != 1}s{/if}</p>
</div>
</div>
</div>
</div>
</div>
{/if}
<div class="group-rank">
{if $[user.is_member]}
{if $[user.group]}
{if $[user.group.stars]}
$[user.group.stars]
{else}
{foreach $[user.custom_field]}{if $[user.custom_field.name] == "K-POP Rank Stars"}
<div class="group-rank img"><img src="$[user.custom_field.value]"></div>
{/if}{/foreach}
{/if}
{else}
$[user.rank.stars]
{/if}


<div class="group-rank-name">
{if $[user.group]}
$[user.group.name]
{else}
$[user.rank.name]
{/if}
</div>
{else}
Guest
{/if}
</div>
{if $[user.is_member]}
<div class="mini-music">
{foreach $[user.mini_custom_field]}
{if $[user.mini_custom_field.name] == "Music"}
<div class="player"><object width="250" height="20" data="https://cldup.com/1gyTt8zrXC.swf" type="application/x-shockwave-flash">
<param value="https://cldup.com/1gyTt8zrXC.swf" name="movie">
<param name="wmode" value="transparent">
<param value="mp3=$[user.mini_custom_field.value]&loadingcolor=ffffff&buttoncolor=ffffff&slidercolor=ffffff;" name="FlashVars">
</object></div>
{/if}
{/foreach}
</div>
<div class="awards"></div>
{/if}
</div>